Elesta Safety Relays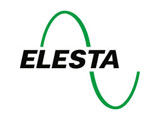 Jaxxen Incorporated has the widest selection of Elesta safety relays available. Also called force-guided safety relays, we offer 4, 6, 8, 10 and 16 amp relays at switching current ranges from 5mA up to 16A with either 2, 3, 4, 6, 8 and 10 contacts in multiple NO/NC (normally open/normally closed) configurations. All Elesta products are RoHS compliant since 2005.
Click product images below for description, specifications, bulk pricing discounts, & full data sheet.
Download Complete Catalog (PDF)
Showing 1–10 of 36 results